South Beach is alive with foot traffic. Busy streets, paths, beaches, and parks may leave you seeking a bit of non-human company now and then. Whether you're more the finned, feathered, furry, or scaly type, we've rounded up five places to hang with animals in Miami.
1. Miami Beach Botanical Garden
The 3-acre gardens near the Miami Beach Convention Center feature subtropical plants from around the world, but this tranquil space offers more than a lush paradise. Visit the Japanese Garden within the Miami Beach Botanical Garden for a peaceful pond with koi fish and turtles or the Gumbo Limbo Courtyard's Butterfly Garden where you may catch a glimpse of the different stages in the metamorphosis of a butterfly. Pass through the Native Garden as well, the Corkystem passionflower attracts plenty of Florida's state butterfly (Zebra Longwing), while the Coontie cycad plant is the host plant for the Atala butterfly.
2. Zoo Miami
Plan an entire day to visit the largest zoo in Florida. Quite the hike from South Beach, Zoo Miami is located south of the city off the Ronald Reagan Turnpike. The only subtropical zoo in the continental United States features your typical zoo residents, along with animals you seldom see off your television screen. African and Asian elephants, pygmy hippopotamuses, hyenas, great one-horned and eastern black rhinoceroses, ostriches, and green basilisks all call Zoo Miami home.
3. Miami Seaquarium
A 20-minute drive from Washington Park Hotel gets you to the barrier island, Virginia Key, home of the Miami Seaquarium. See marine mammal shows, a 750,000-gallon saltwater aquarium alive with tropical reef fish, and have special interactions with your favorite creatures of the sea on 38 beautiful acres overlooking the Miami skyline. Visit with dolphins, sea lions, sea turtles, manatees, penguins, stingrays, and more while learning about Miami Seaquarium's dedication to wildlife rescue and marine animal care at their Conservation Outpost.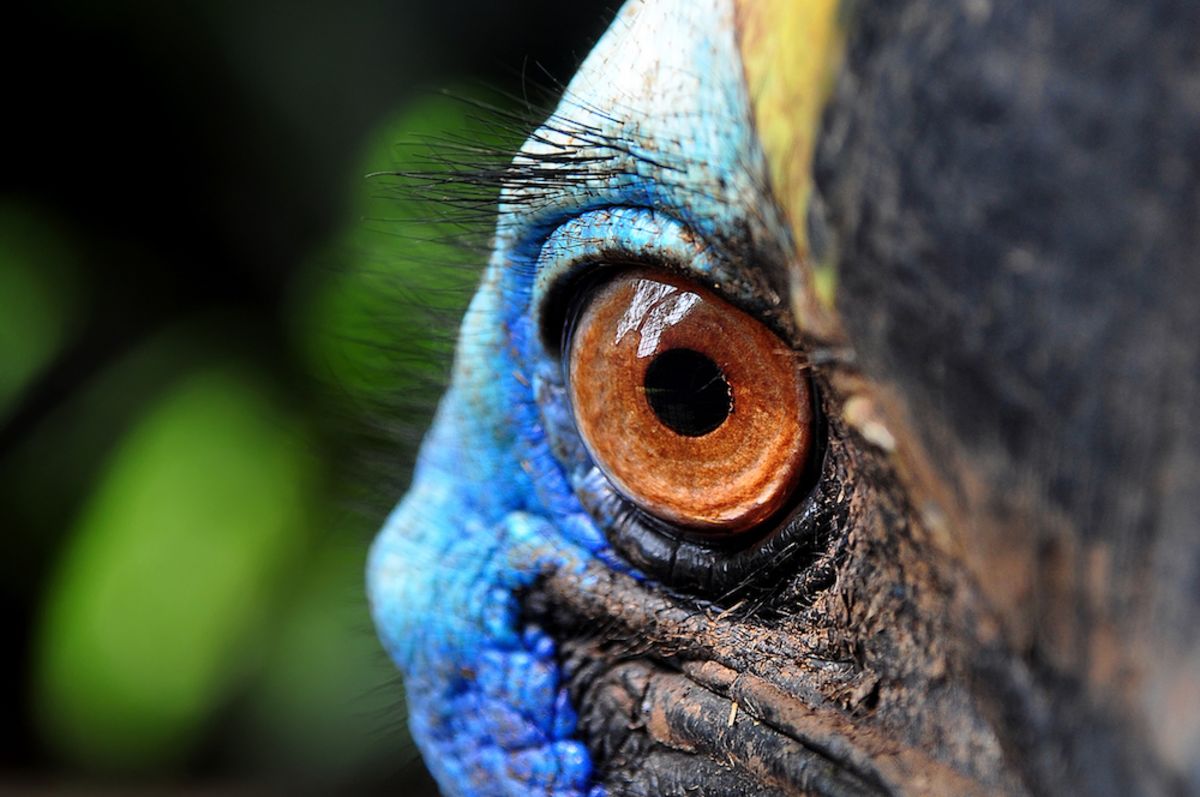 4. Jungle Island
Just a quick ride over the MacArthur Causeway from South Beach brings you to Watson Island, home of the Miami Children's Museum, Ichimura Miami-Japan Garden, and Jungle Island. Originally named Parrot Jungle, the eco-adventure attraction recently underwent major renovations after Hurricane Irma. Miami's tropical landscape serves as the backdrop for a jungle full of reptiles, primates, exotic birds, and the world's only trained Cassowary. Naturally, 5-6 feet tall and 130-pound Cassowaries (pictured above) are among the most dangerous birds in the world. Meet with Mama Cass, Jungle Island's prized beauty, on a VIP Tour through the park.
5. At the Beach
Take our Tuk Tuk shuttle to the beach for a chance to spot native wildlife. Miami Beach is teeming with local fauna, given the right time of year. You may encounter sea turtles, bottle-nosed dolphins, manatees (who are known to occasionally pop up in shallow ocean waters), tropical fish, and shore birds like the Brown Pelican, Great Egret, White Ibis, and Tern. The City of Miami Beach is a nesting habitat for protected sea turtles. From April to November, sea turtles like the Loggerhead, Green, and Leatherback are known to descend on the beach to nest.
Share a pic of what you get up to in SoBe on Instagram with #WherePlayHappens and if you don't already, keep up with us by following the WPH Instagram. Stay and save! Explore all that sunny South Beach has to offer with up to 40% savings this Black Friday and Cyber Monday. Come back from your day with the animals or the rhythm of the nightlife to well-appointed rooms in the heart of South Beach.