Vintage finds add a layer of cool to any home or wardrobe: a sense of quality, history, and unique style. Miami has always had an endless assortment of eclectic antique shops to choose from, no matter your budget or taste. We've scoured the second-hand shops in Miami to bring you a list of our long-time favorites.
Stone Age Antiques
You name it, Stone Age Antiques has it. Their enormous collection of off-the-wall collectibles, Americana, taxidermy, carvings, and fossils is stacked floor to ceiling within this intriguing shop. From binnacles to portholes, the amount of nautical antiques is simply staggering. Described as "the best museum that's not actually a museum", Stone Age Antiques will make you wish you had more luggage space. Stone Age Antiques is open Tuesday through Saturday, 10 a.m. to 4 p.m. Closed Sunday and Monday. 3236 NW S River Dr. Miami
Retro City Collectibles
Take a step back to the 80s and 90s with Retro City's array of memorabilia, action figures, comic books, old school posters, and vinyl. Their staff is super friendly and always willing to chat about the emotional connection you may have with any of their nostalgic pieces. From Dragon Ball Z trading card games to Muhammad Ali posters, Retro City in Little Havana is the place to go for treasured items at a great price. Retro City Collectibles is open every Monday and Thursday, from 3:30 p.m. to 7 p.m. 2009 SW 1st St, Miami
The Antique Collectible Market
Now in its 26th year, The Antique Collectible Market is a pop-up gathering of 125 antique dealers offering vintage clothing, jewelry, art, and designer and mid-century furniture. Early 1900s memorabilia and collectibles are available at this longest running antique market in South Florida. The Antique Collectible Market pops up every two weeks on a Sunday in the Lincoln Road Mall. Check out their website for an ongoing schedule. Lincoln Road, Miami Beach
"Our admiration of the antique is not the admiration of the old, but of the natural" - Ralph Waldo Emerson
Fly Boutique
From Pucci scarves to Gucci luggage, Fly Boutique is a vintage designer enthusiast's dream. Find clothing, accessories, jewelry, artsy lamps, velvet couches, and hip, hidden gems at this eclectic shop. Shipments arrive daily, so you never know when the perfect Chanel, Versace, or vintage Dior piece will walk into the shop next. Fly Boutique is open Sunday through Friday, 11 a.m. to 7 p.m. Closed Saturdays. 7235 Biscayne Blvd, Miami
Miami Twice
This vibrant shop has been a Miami institution since the 1980s, carrying a colorful range of vintage clothing, accessories, furniture, and Art Deco memorabilia. Find stylish and one-of-a-kind pieces from the 60s and 70s, as well as a huge selection of designer handbags in mint condition. Miami Twice is open Monday through Saturday from 10 a.m. to 7 p.m. Closed Sundays. 6562 SW 40th St, Miami
"In order to be irreplaceable one must always be different" – Coco Chanel
If you find yourself in SoBe in late January, you are in for a vintage-lover's paradise. The annual Original Miami Beach Antique Show kicks off with more than 600 dealers touting unique vintage pieces, jewelry, and furniture dating as far back as the 17th century. The Miami Beach Convention Center hosts this 4-day event, which has become the largest indoor antique show in the world.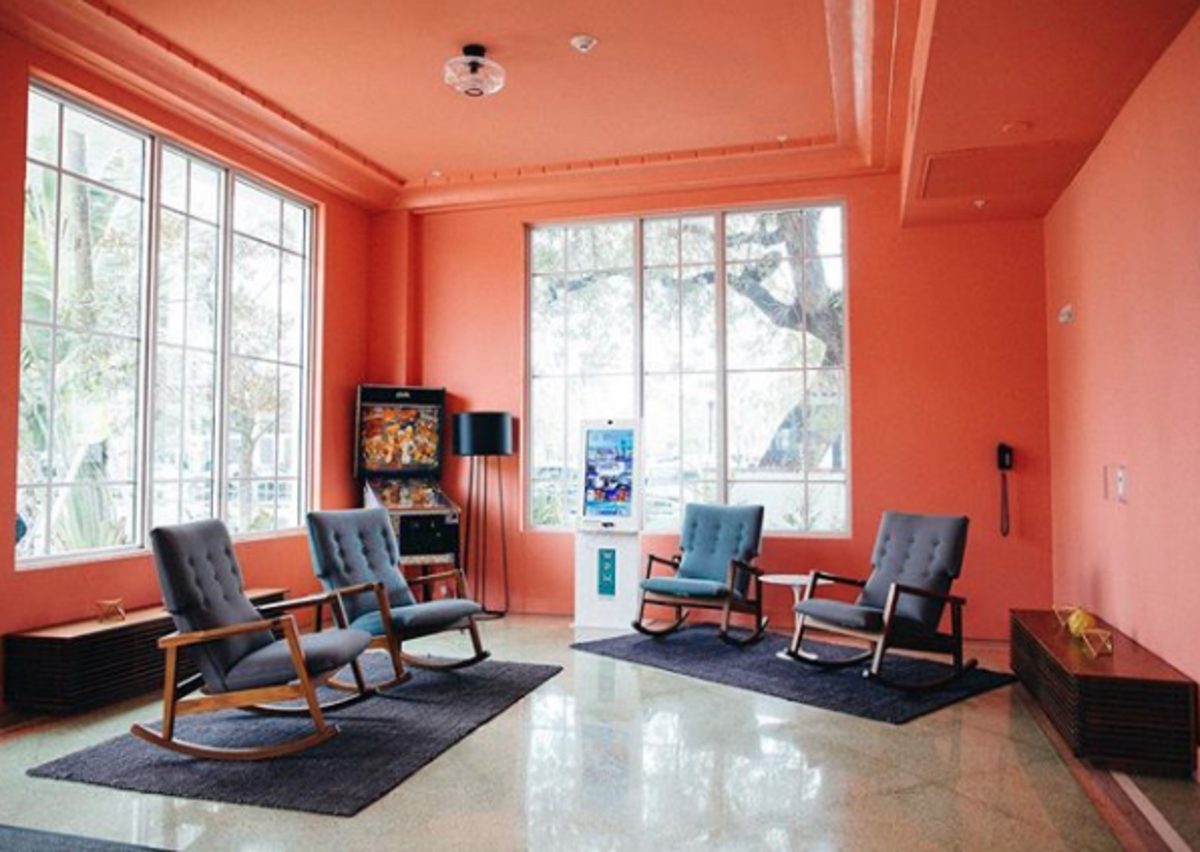 If you have an eye for vintage, you'll love Washington Park Hotel's retro arcade games and chic, vintage vibes. We want to see your favorite Miami vintage find. Share a photo with us at #WherePlayHappens and if you don't already, keep up with us by following the WPH Instagram for all the hottest deals, travel tips, and tricks for a memorable SoBe getaway.
Check out our special offers to begin planning your SoBe escape with Washington Park Hotel, where smart design and cool people mix as easily as cocktails.. Book three nights or more and save up to 25%, receive a $25 credit towards food and beverages from our Kenmore Lobby Bar, free classes at Glow Hot Yoga, and more.