So you've had an epic Miami Thanksgiving. Bypass Black Friday and take it easy - you've earned it. This year, skip the lines and chill in South Beach. Here are our favorite alternative options to shopping.
Sweat it out on Fitness Friday
Instead of getting geared up to find hot sales, work up a sweat in South Beach. From discovering SoBe's best surf spots to exploring on foot with incredible jogging routes, we've got the inside scoop on the coolest local spots to get your fitness on. Hop on one of our custom Martone cycling bikes, free for WPH guests. With teal-colored wheels, Kelly green frames, and signature red chains, you'll be turning heads in SoBe as you cruise the streets in style. Check out these bikeable routes and refer to our bike day packing guide for essentials. Don't feel like going out? Visit our state-of-the-art Fitness Centre to burn some calories.
Spend the Day #WherePlayHappens
WPH likes to play and we've got the games to back it up. You'll find vintage pinball machines in the Davis Building and over 60 classic arcade games in the Taft Building including Donkey Kong, Space Invaders, Tetris, Dig Dug, and Packman. Outside, a tempered glass ping-pong table, life-size Jenga, bocce ball, and old-school dominoes, chess, and checkers complement our pool area. Honor the frenzied occasion of Black Friday your way. Either way, let the play begin.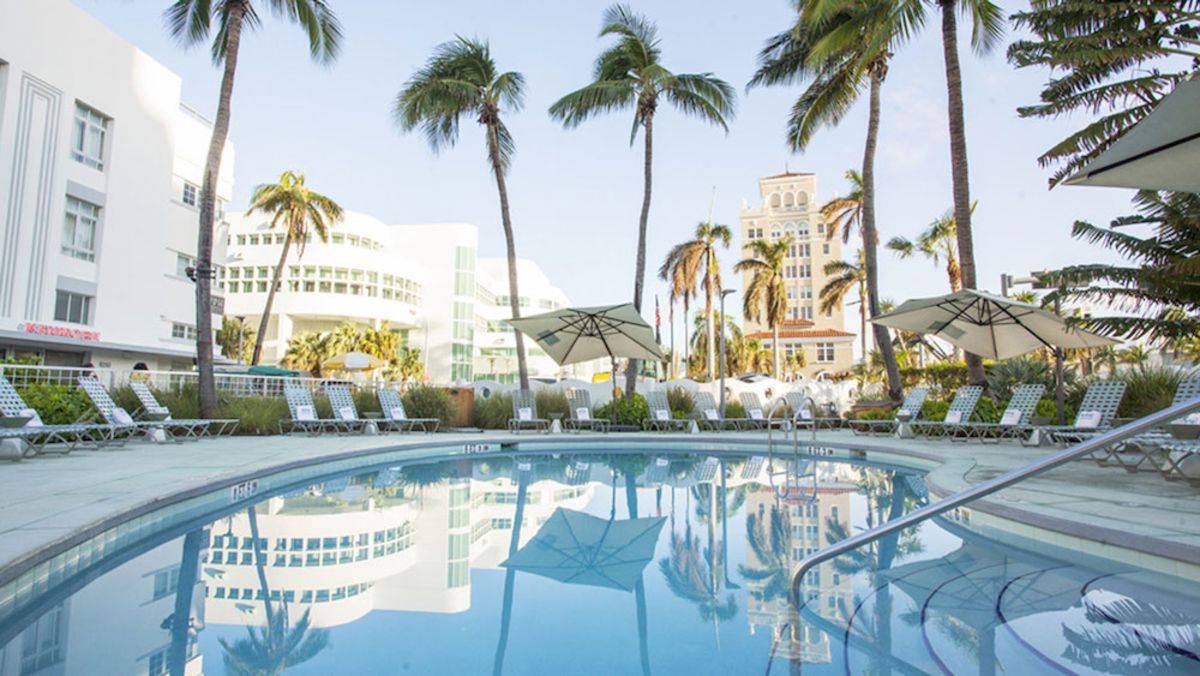 Take it Easy at WPH
After a day loading up on turkey, stuffing, apple pie, and all that other holiday fare, take it easy at WPH. Our spacious guest rooms provide all the comforts of home. Relaxing earth tones, contemporary amenities, Beekman 1802 bath products, a rainfall shower, and plush bed with a down-filled comforter set the scene for ultimate comfort. Spend the day at our pool. As the central hub of Washington Park Hotel, the pool area is designed to celebrate the fine art of doing nothing, while doing it in style. Beach balls bounce, swimmers swim, and the tropical breeze glides across the blue waters. Take a break, have a drink, and take it all in with pool umbrellas, poolside bites and beverages from the Lobby Bar, and towel service.
Make it a Free Friday
Participate in the complete opposite of retail madness by spending no money at all. Although hitting up the beach is the obvious choice (and WPH makes it easy by providing electric Tuk Tuk shuttles to catch a ride to the 9th Street beach entrance), SoBe is rife with activities that don't cost a dime. Begin your Friday with a free yoga class. We've partnered with Glow Hot Yoga to offer guests complimentary classes at their SoBe studio. After a morning spent getting steamy in the 105-degree space, visit the Miami Beach Botanical Garden. General admission to this lush paradise in always free. Need more recs? Here's more free things to do in Miami, including visiting The Wolfsonian (only steps from WPH's front door) for free Friday night admission.
Not up for braving the Black Friday shopping crowds? We don't blame you. Kick it with Washington Park Hotel instead. Share a pic of what you get up to on your SoBe Black Friday on Instagram with #WherePlayHappens and if you don't already, keep up with us by following the WPH Instagram. Stay and save! Check out our special offers and book your next getaway to SoBe at Washington Park Hotel.