Miami has a rich multicultural heritage of making and collecting art. Major art galleries and museums are scattered throughout the region, while neighborhoods like the Design District and Wynwood remain significant places to learn about and enjoy the visual arts. From annual art festivals to where to see the most unique public works in the city, follow our Miami art guide for the best of the best.
Miami Art Week
Museums, galleries, pop-up shows, and private collections open their doors to the public to showcase works by the elite of the contemporary art world every December during Miami Art Week. Taking over the city and the Greater Miami Area, Art Week's programming includes the illustrious Art Basel, Design Miami, and satellite art fairs like Scope Art Fair, Superfine!, and UNTITLED, ART Fair on Ocean Drive. Drawing a crowd of more than 70,000 visitors, Art Basel is Miami's premier art show, featuring world-class exhibitions, panels, and significant works at the Miami Beach Convention Center and surrounding grounds. Use our helpful Art Basel guide to navigate the event.
Art Deco District
Washington Park Hotel lies in the heart of South Beach's Art Deco District. From the building boom of the 1930s, the Art Deco District arose as one of the world's greatest concentrations of the colorful architecture. Over 800 buildings make up the world's first 20th-century historic district. Check out some of our favorite buildings here, and mark your calendar for the annual Art Deco Weekend festival in January.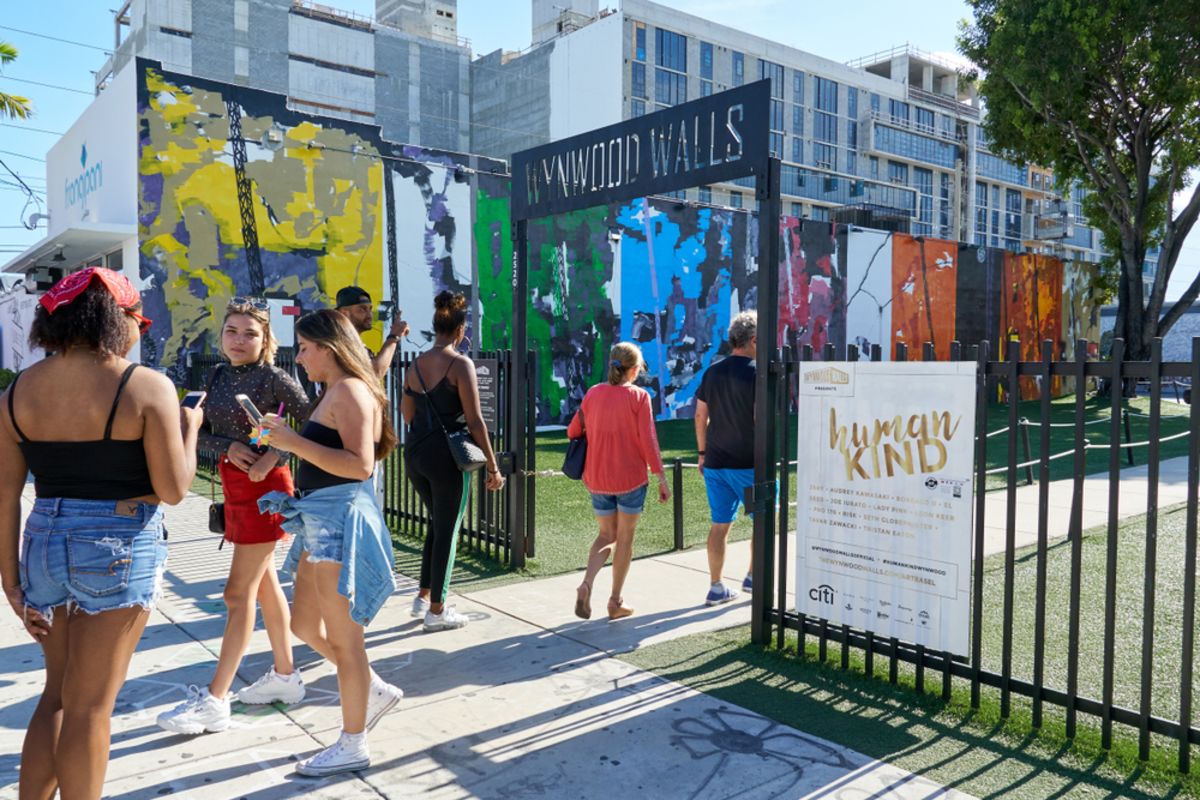 Wynwood
Once a drab, abandoned warehouse district, Wynwood has transformed into one of Miami's most creative neighborhoods. Large-scale murals from renowned street artists line the streets, giving new life to the district. Visit the polychromatic Wynwood Walls, art galleries, and street-art bedecked eateries, bars, and craft breweries. Experience Art Walk every second Saturday as thousands of spectators crowd Wynwood's streets for an epic block party.
Museums
The world-renowned Pérez Art Museum Miami is dedicated to collecting and exhibiting international art from the 20th and 21st centuries with an emphasis on Miami's diverse community. Across the bay in South Beach, The Wolfsonian and The Bass are home to important contemporary works from the Art Deco period and beyond. And traveling south of metro Miami, the Vizcaya Museum and Gardens exhibits an impressive decorative art collection in its striking historic mansion overlooking Biscayne Bay. Your cost of admission to The Wolfsonian is on us. WPH guests enjoy free entry - one of the many perks of booking your SoBe getaway #WherePlayHappens.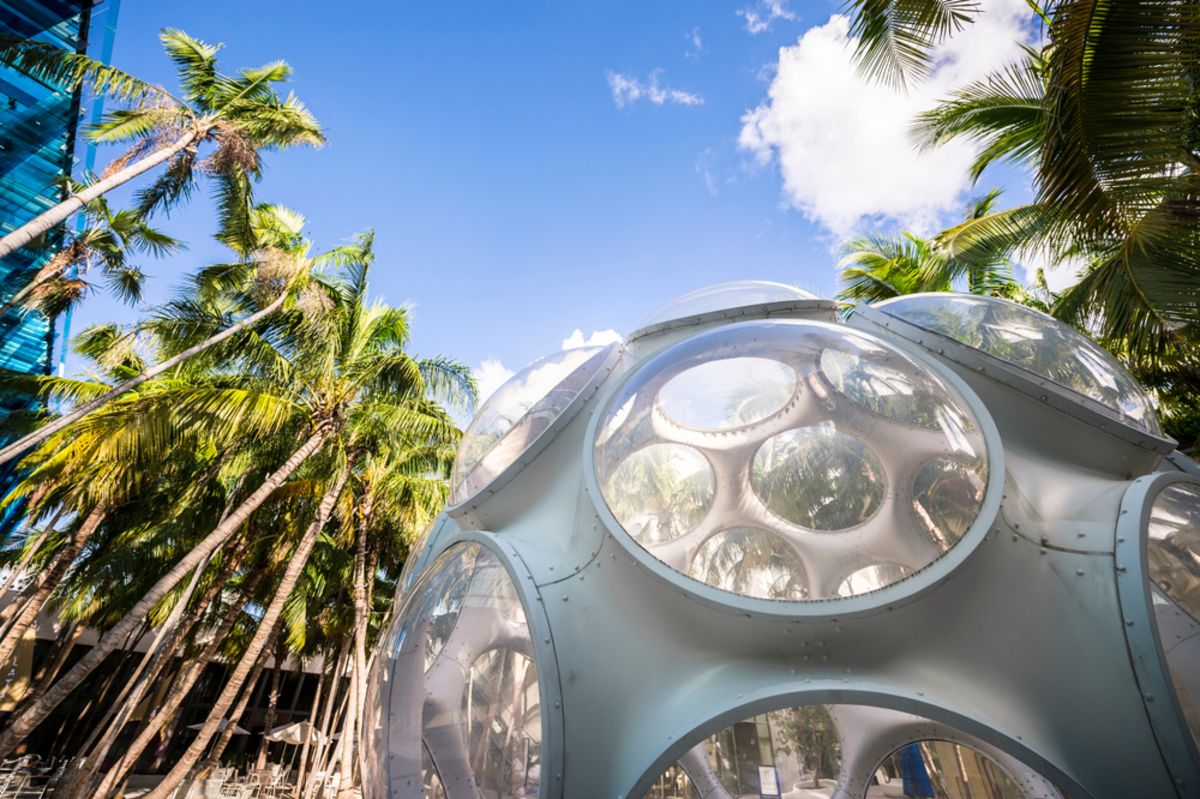 Design District
Miami's Design District is brimming with public art installations and unique galleries. Visit Palm Court to view the Fly's Eye Dome by Buckminster Fuller (pictured above) and Xavier Veilhan's homage to the great modernist architect Charles-Édouard Jeanneret, Le Corbusier. Learn about selected public artworks and architectural highlights with a free art walk through the 18-block neighborhood. Art walks take place every second Saturday of each month at 3 p.m. and the third Wednesday night of each month at 6 p.m. Sign up for one of the public art walks led by art critic, journalist, and educator Margery Gordon here. For the museum experience, stop by both the Institute of Contemporary Art and the De La Cruz Collection, both located in the heart of the Design District.
Art at WPH
Washington Park Hotel's Art Deco walls are adorned with specially commissioned photographic works from artists taking the medium to a new level. Presenting their own unique views of Miami, artists Jason Peterson, Ryan Parrilla, Stephen Vanasco and 13thWitness offer a different perspective to the area while maintaining a cohesive thread tied to South Beach culture. With over 2.5 million combined social media followers, they are the new school of photography.
Explore our lobbies to check out these important works of art, and if you don't already, keep up with us by following the WPH Instagram for all the hottest deals, travel tips, and tricks for a memorable SoBe getaway. Check out our Special Offers to begin planning your SoBe escape with Washington Park Hotel, where smart design and cool people mix as easily as cocktails.