Walking into Miami Beach Botanical Garden is like taking a step into a lush paradise. The 3-acre urban oasis near the Convention Center in Miami Beach features subtropical plants from around the world, unusual palms, and South Florida native plants. Sitting alongside the historic Collins Canal which was once used to transport mangoes and avocados, the tranquil place is teeming with exotic flowers, trees, butterflies, and local wildlife. Here are five spots in the Miami Beach Botanical Garden that rank among the most visited areas of the garden.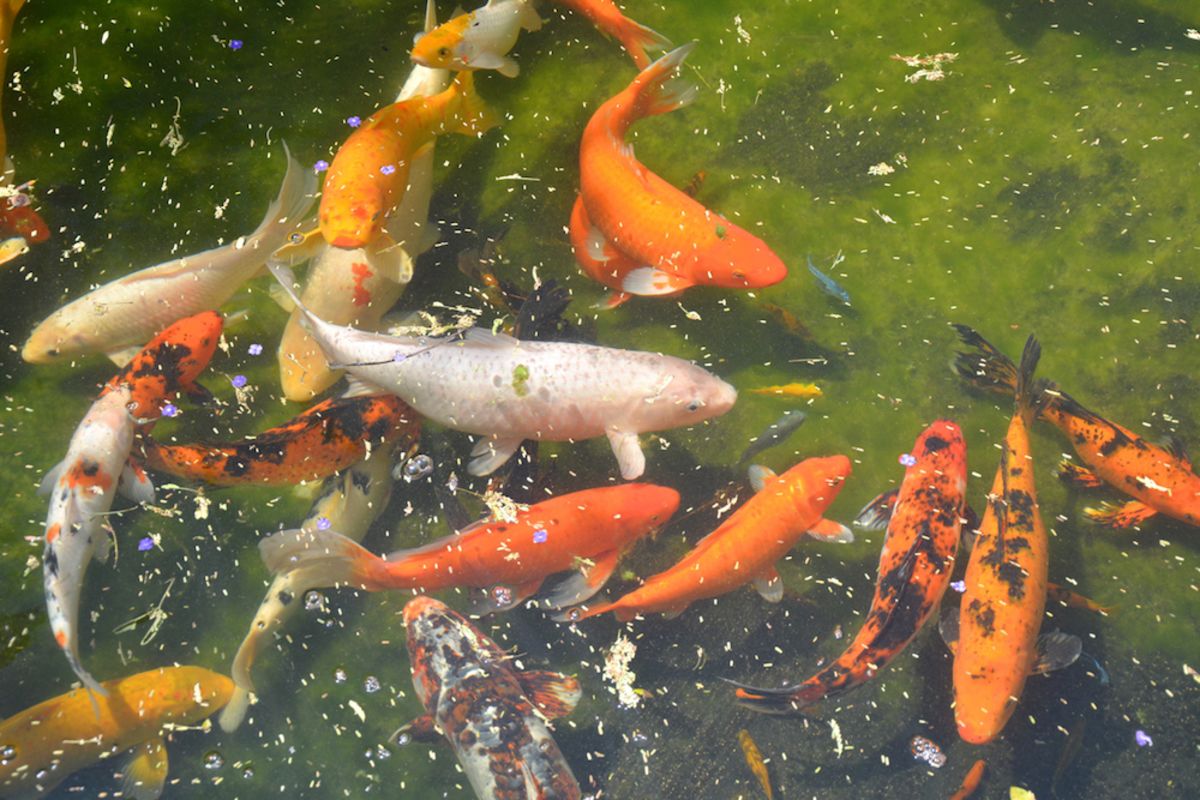 1. Japanese Garden
A picturesque red bridge suspends over a small pond with water lilies, koi fish, and turtles in the Japanese Garden. Tropical bamboo, stone lantern sculptures, wooded surroundings, and waterscape provide ultimate serenity. Here you can spot the Yew pine, Red Powder Puff tree, Horseflesh Mahogany, and Golden Trumpet tree.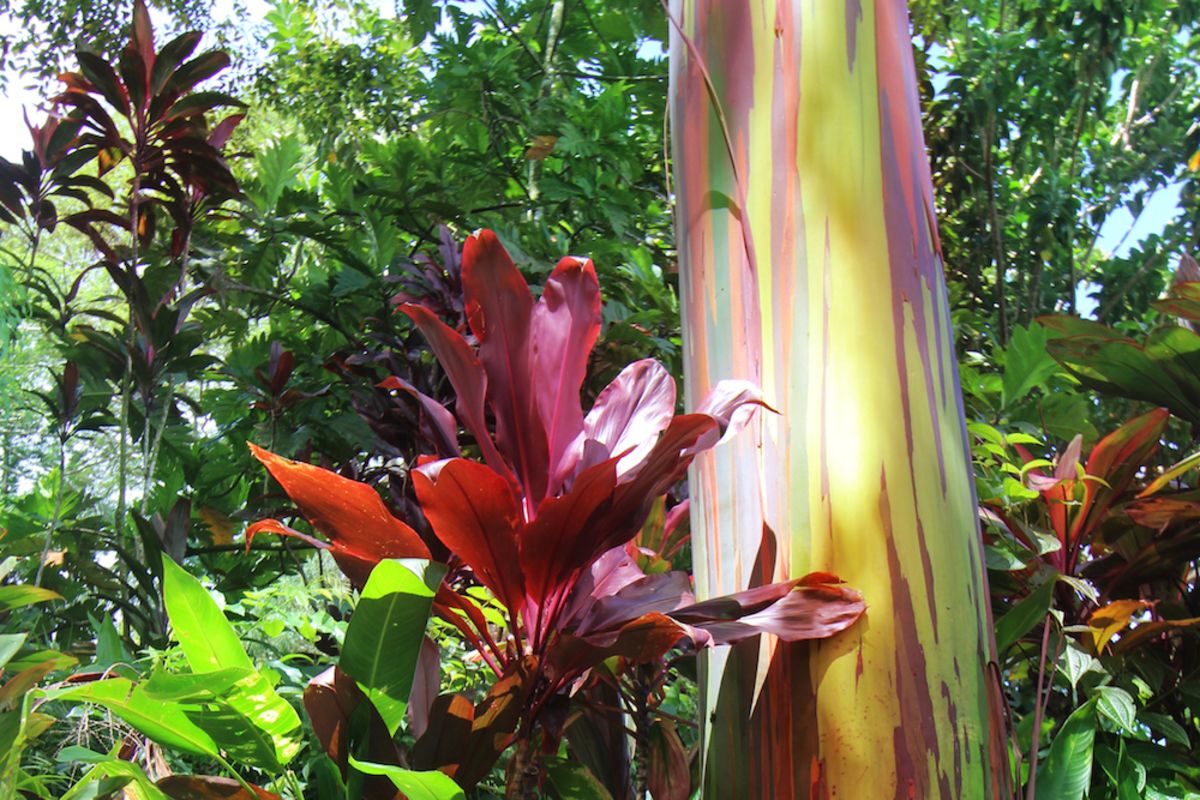 2. Rainbow Eucalyptus tree
Located in the Bioswale of the garden, the Rainbow Eucalyptus tree is easily characterized by its vibrant multi-colored bark. Native to the Philippines, Indonesia, and Papua New Guinea, the Rainbow Gum tree can be found among an Ashoka tree, Singapore Plumeria, Red Latan palm, Royal palm, Little Gem Magnolia, Royal Poinciana, and Copernicia palm.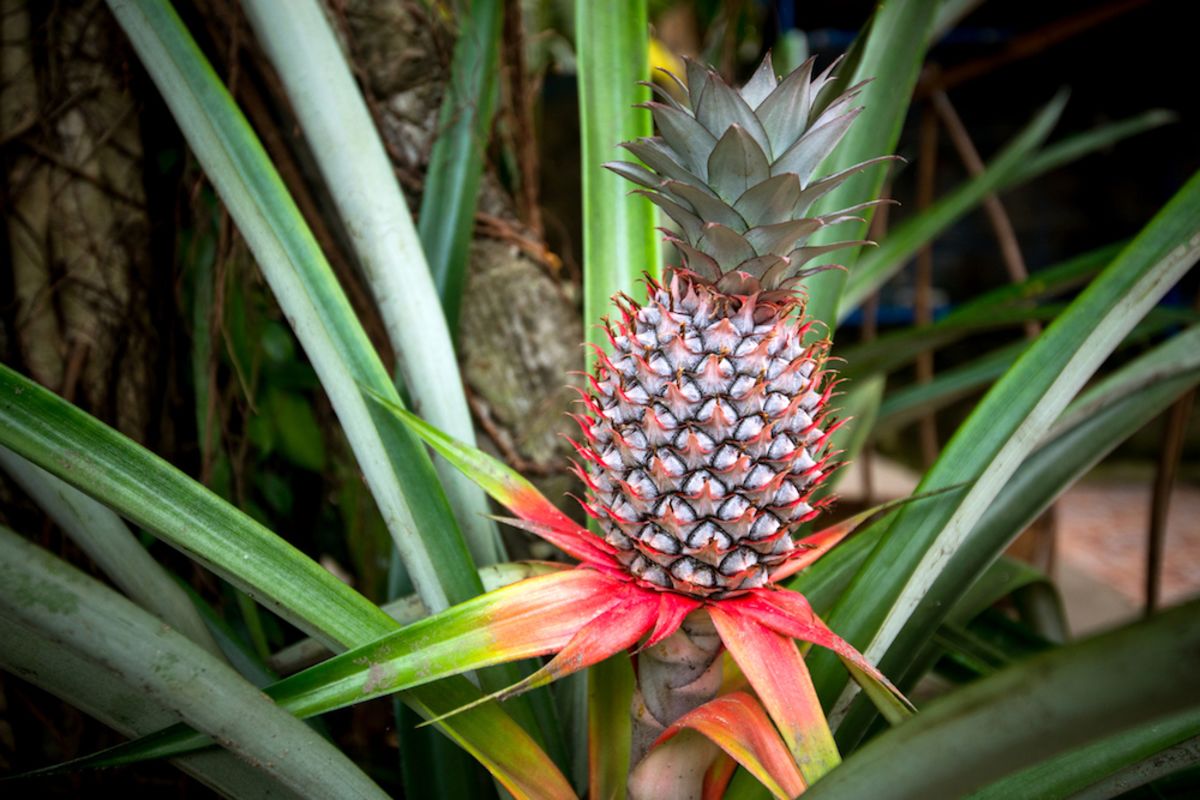 3. Edible Garden
You'll find papaya, pineapples, pomegranates, coffee, starfruit, cacao, Brazilian cherries, jabuticabas, macadamias, lychees, coconuts, rare peppers, bananas, figs, and more all growing within the Edible Garden. The Botanical Garden often harvests the fresh food and herbs to supplement workshops, mixers, and other events. Try your hand at growing your own food by stopping by the Botanical Boutique and grabbing herb and vegetable seeds to take home.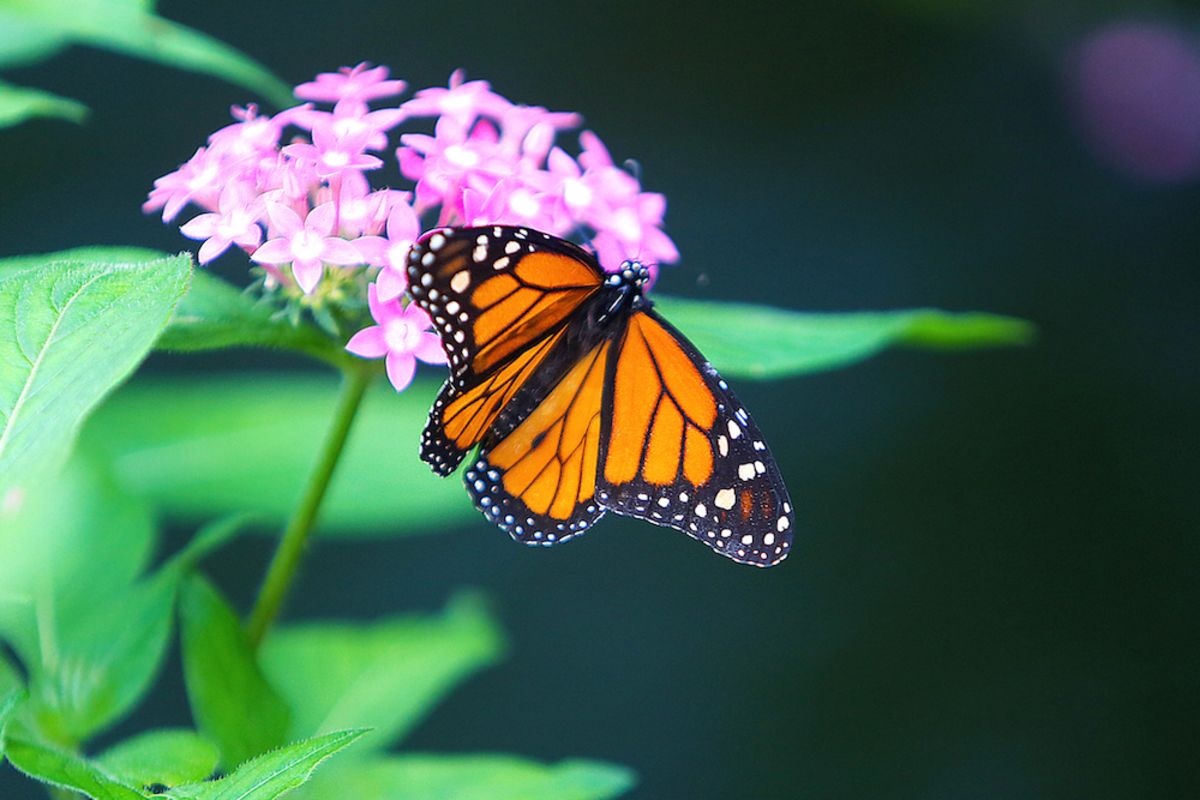 4. Butterfly Garden
See the different stages in the metamorphosis of a butterfly in the Gumbo Limbo Courtyard. The Butterfly Garden is flanked by a Brazilian Rain tree, Gumbo Limbo, and Papyrus, used by the Ancient Egyptians to produce one of the first types of paper ever made.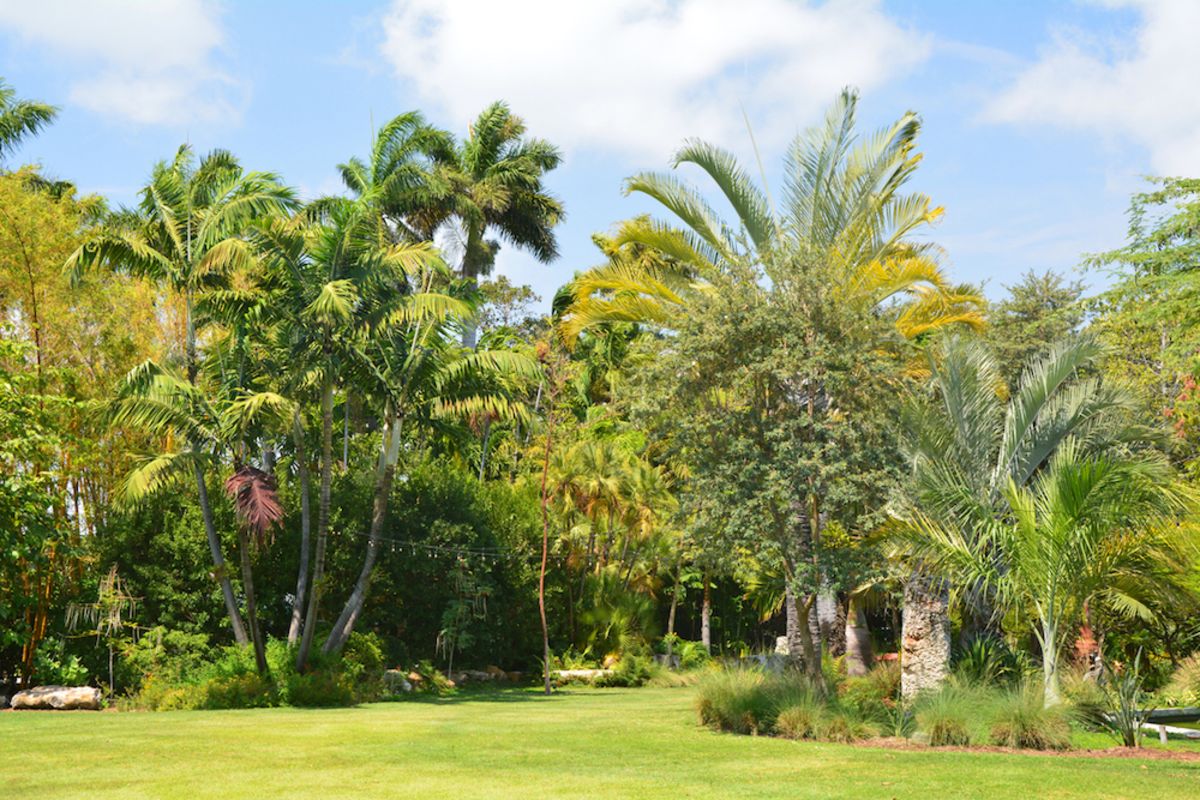 5. Great Lawn
Pick a spot on the Great Lawn and take it all in. The sprawling lawn sits among native wildflowers, Montgomery palms, and Clown Fig trees. Miami Beach Botanical Garden invites its guests to take a seat in one of the colorful chairs scattered throughout the lawn and have a picnic in the serene space.
Miami Beach Botanical Garden makes it easy to learn at your own pace using their self-guided audio tour system. Simply call the official Botanical Garden telephone number provided or snap a picture of the QR codes found at stopping points along the tour to learn more about the plants, where they originated from, and how they came to Florida.
General admission to Miami Beach Botanical Garden is always free. Donations are welcome. Open daily 9 a.m. - 5 p.m. Closed Mondays. 2000 Convention Center Dr. Miami Beach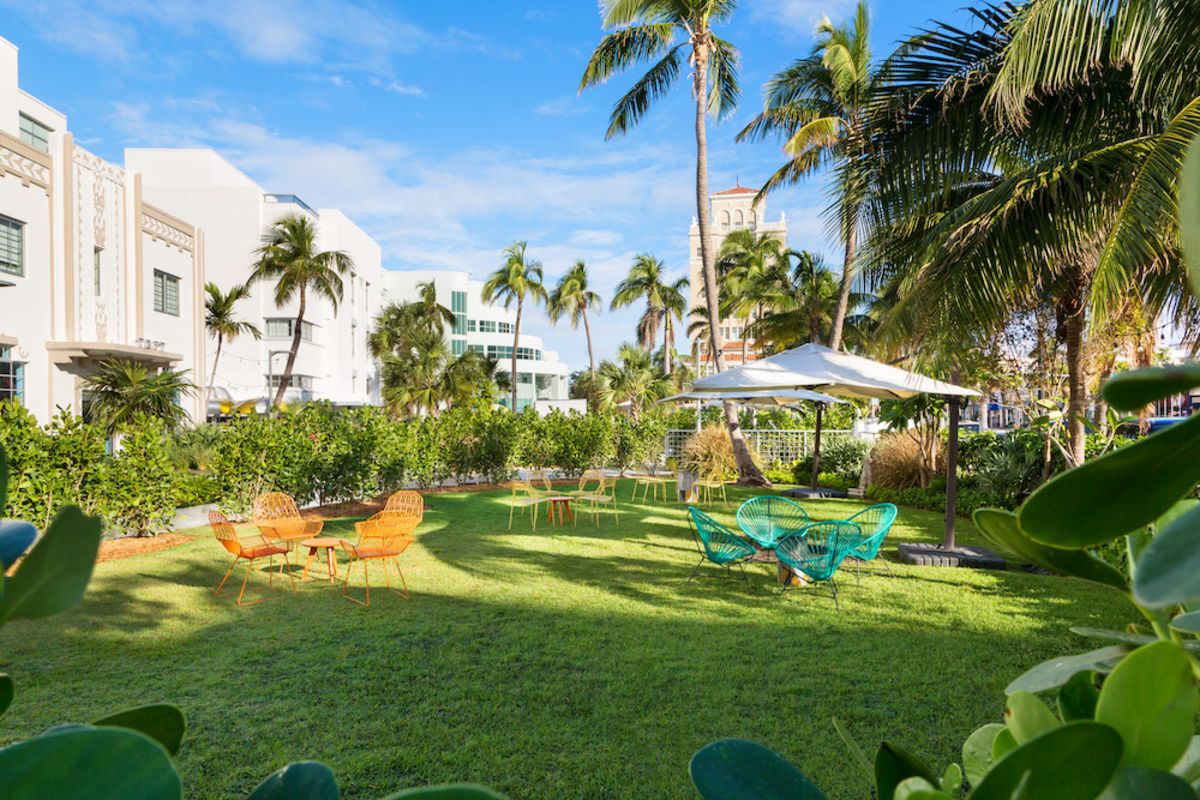 Only one mile south of Miami Beach Botanical Garden, Washington Park Hotel puts you in the center of all the South Beach action. Bring the Botanical Garden vibes back with you and have a seat in your own lush oasis on Washington Avenue. Check out our Special Offers to begin planning your SoBe escape with Washington Park Hotel, where smart design and cool people mix as easily as cocktails.